Sarkar Tactical specialises in design, manufacture and supply of
EOD equipment
,
Ballistic Helmets
,
Body Armour
,
tactical communications
gear equipment and Tactical Technology products. Our entire portfolio of ballistic protection equipment is made in our factories located in Glasgow, UK. Our Ballistic Vests and Helmets are in service with more than 20 armed forces including the US Marine Corps, US Army, Spanish Navy, US Navy, US and UK Police Forces and the UN. In addition to this, our tactical equipment and body armour are in service with armed and security forces in over 40 countries.
In addition to our core manufacturing activities, Sarkar Tactical has an extensive product, service, and training portfolio. We have a proven track record of providing military, law enforcement and other Government agencies around the world, a single-source turn-key solution to meet any requirement with the highest quality service, at the best possible value.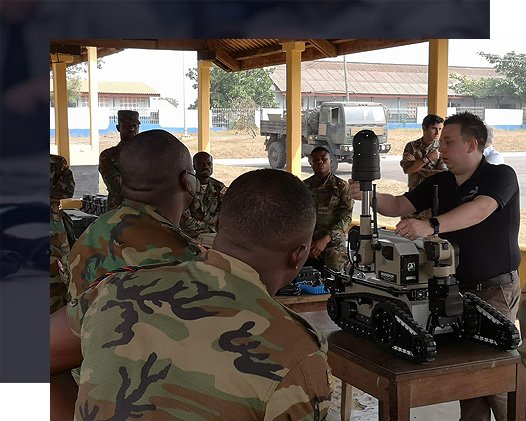 Having our products made in the UK ensures our quality goes above and beyond the high European manufacturing standards, creates jobs within the UK itself and, ensures the manufacturing process can be closely monitored. Having an Ex-Serviceman as our CEO gives us the advantage of continually being able to guarantee a high standard time after time, whilst providing valuable insight for product curation and creation.