HELMET
With integrated fan and communcations.
SMOCK
With remote controller, power supply and integrated wiring harness.
HAND PROTECTORS
Attached MOLLE style to the smock.
SPINE PROTECTOR
Mounted to the trousers.
BLAST PLATES
Double locking mounting system.
GROIN PROTECTOR
Integrated underneath the trousers.
TROUSERS
Articulated knee band.
OVERSHOES
Cover existing worn boots.
Helmet
Smock
Hand Covers
Spine Protector
Blast Plate
Groin Protector
Trousers
Other Equipment
Specifications
Helmet
Talon Helmet
The Talon Helmet is an optimally balance EOD helmet which is comfortable to wear. There is a built in forced air ventilation fan which ensures a constant strong flow of air to the operator. This fan also ensures that there is constant demisting on the visor. The fan is radial vibration reduction design to minimise unnecessary noise feedback and vibration in the helmet. The helmet has a easy adjust once quick-release buckle as well as nape pad for an extra snug fit. Comes standard with Max Bright LED adjustable headlamp.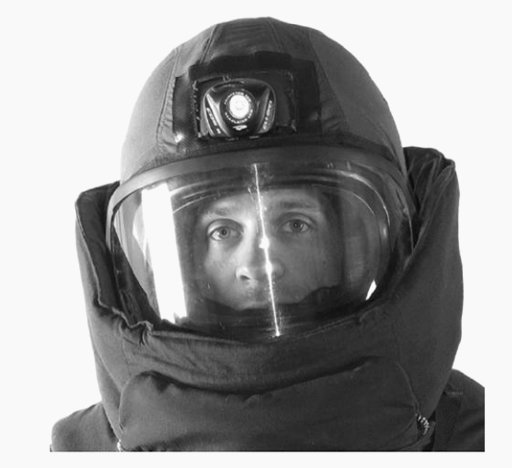 The Talon Helmet has optimal visibility without compromising on protection
Internal Liner & Sizing Pads
– Sizing Pads The helmet is supplied with an internal liner that has a fire resistant outer cover, inner comfort foam & is outer shock absorbent. It is also supplied with a sizing pad system which join to the Internal Liner with Velcro.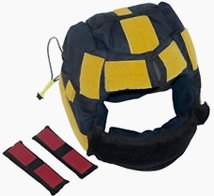 – Spare Liner For hygienic considerations a spare liner complete with microphone speakers and sizing pads is provided. This enables dual usage of the suit. Additional liners can be purchased for multi operator use.

Spec Sheet

Download Full Brochure
Smock
Hand Covers
Spine Protector
Blast Plate
Groin Protector
Trousers
Other Equipment
Specifications