Viper Midi Recoilless Disrupter
The Viper is a 4th generation 30mm Midi Disrupter featuring, variable projectile mass and recoilless operation. It can be configured as:
Close Up Disrupter using either 60, 100 or 150ml of water or elastomer in C-IED applications.


Stand Off Disrupter using 100g spin stabilised clay frangible projectiles at ranges up to 30m (100ft) in C-IED applications and in breach entry SWAT operations etc.
Features
Laser Sights
Full Specifications
Arm Details
Weights & Dimensions
Additional Configurations
Features
Gas regulator which varies gas volume to the compensator permitting the system to be recoilless for projectile masses of
between 60, 100 and 150g.
30mm rifled barrel for long stand-off applications.
The Viper is available constructed in either tempered Stainless Steel or, in a super lightweight version, in tempered Titanium.
The Viper disrupter system utilises the same turret, sights and multi position stand as the maxi Vulkan system.
Gas Regulator, allows the volume of gas to the compensator to be varied across 3 settings enabling the system to be recoilless with different projectile mass and / or barrel.
Common Breech Plug with two electrical adaptors allowing the use of leaded electric cartridges with the basic plug and leadless electric cartridges. This means that the Viper can be used with some currently available in service Cartridges and the new CSL Leadless Electric Cartridges.


Download Full Brochure
Laser Sights
Full Specifications
Arm Details
Weights & Dimensions
Additional Configurations
The Mini Mamba is a small recoilless Disrupter. The Cannon is powered…
The Mamba is a simple lightweight Midi Disrupter with a 100ml capacity…
The Vulkan Disrupter system is a 4th generation maxi modular, variable projectile mass…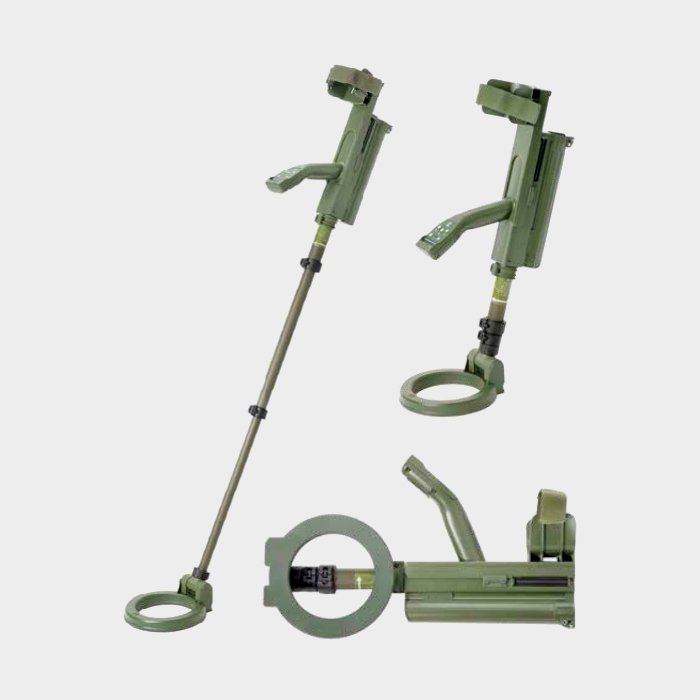 The VMH4 is designed to meet the very specific needs of mine clearance professionals…